Dr. Lam Dorji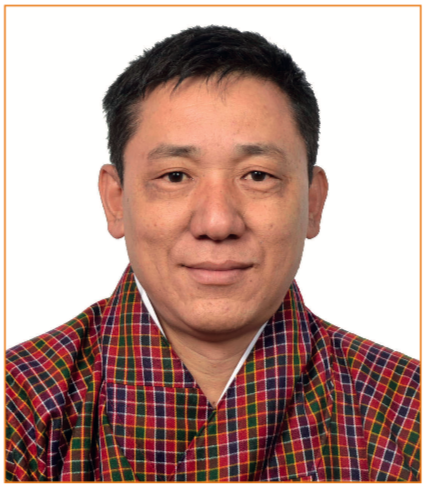 Chairpersonship of Bhutan Toilet Organization (BTO) board was a purposeful task I took upon myself, in pursuit of a vison I personally believe in and a cause that seeks to enhance the quality of life of our citizens. Having worked with civil society organizations (CSO) all my life, it is fulfilling to be able to continue contributing to the work of civil society in Bhutan.
BTO is a relatively young organization founded by a passionate person, Chablop PaSsu, who has single handedly brought the pressing issue of toilet to the attention of our government and the general public.
In a short span of time, his willingness to dirty his hands has not only raised public consciousness and appreciation about the need for improved access to hygienic toilets, but also contributed immensely to making clean toilets easily accessible to school children, general public and the disabled.
The BTO Board and Secretariat are proud to present the first printed publication of BTO Annual Report. This in itself is an indication of the maturity that BTO has attained. Through this report, we provide an account of the achievements and differences we have made for which we acknowledge the agencies, funders, individuals and stakeholders who have supported and worked with BTO.
As a CSO, we expect the road ahead will be challenging. The BTO Board is cognizant of the fact that the organization's success and popularity is pivoted on one personality.
While this is necessary to maintain momentum in the short run, the Board considers it a priority to strengthen the institutional capacity of BTO that is driven by team work and strategic direction.
We are happy to report that BTO has embarked on a five-year strategic plan that seeks to advocate for policy changes, pursue programmes that supplement the efforts of the Royal Government in the area of sanitation and hygiene, and to build a strong institutional platform for stakeholders involvement and public participation.
I want to commend the Board members and the BTO Secretariat for the success so far in bringing clean toilets closer to those who need them. We believe this has directly contributed to health and quality of life of Bhutanese.
Going forward, I urge the partners in the Royal Government, funding agencies, stakeholders, BTO Ambassadors and the general public to lend continued support and cooperation to BTO in pursuit of the direction we have charted.
I wish BTO success in transforming the landscape of toilets in Bhutan.