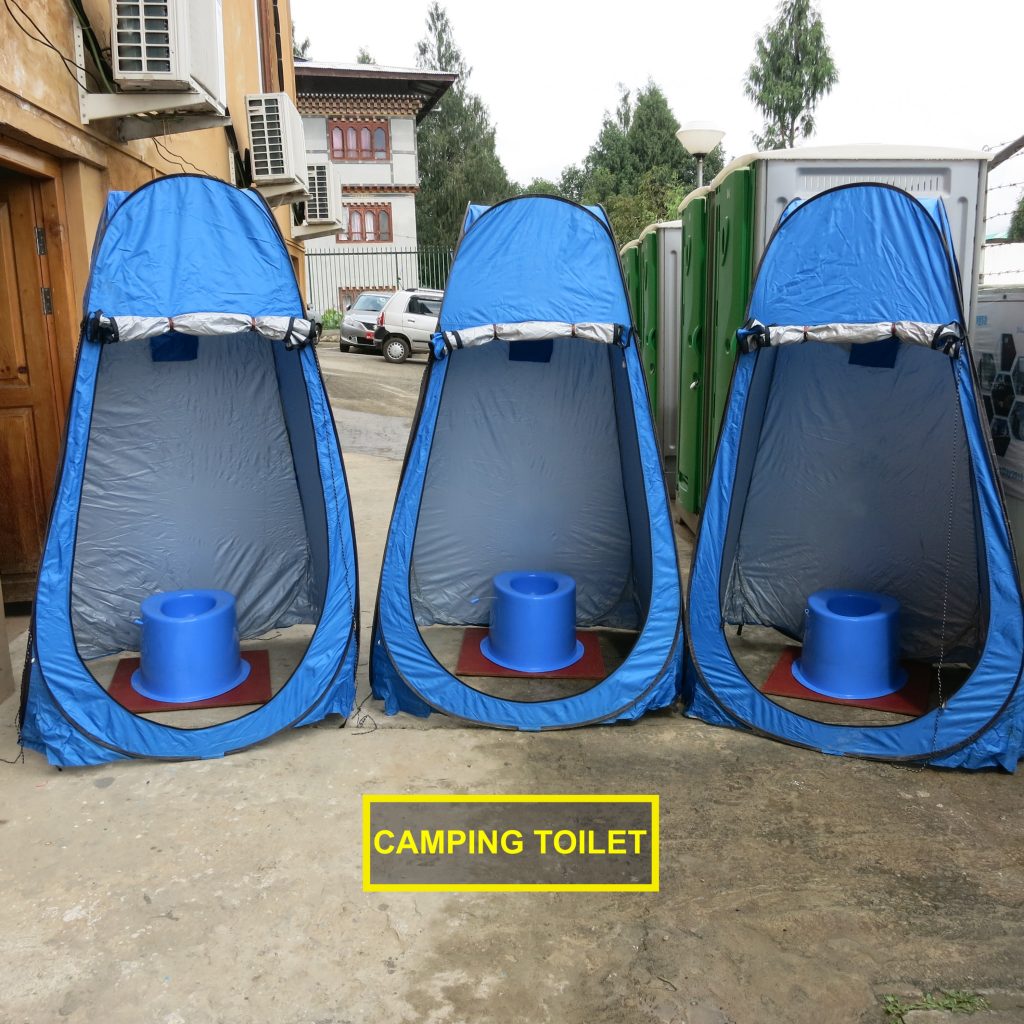 Our country is considered one of the most exotic tourist destinations in the world and we have a farsighted policy governing tourism; towards low volume, high value. To deliver high value we must pay attention to the details.
Understanding the various problems faced by Bhutanese tour operators in providing adequate toilet facilities to their guests while camping in the wilderness, we have worked on a working model of simple flush toilet that will enable them to assure guest satisfaction with minimum efforts.
This innovation was designed around SATO pan, received as donation from Lixil.
What makes it a great camping toilet?
It's small, light and easy to carry.It's simple to install.
Just dig a small pit and put it over the pit.
It takes very little water to flush.
One bucket can flush over 20 times.There is no smell back-flow, therefore zero smell in the tent.
Most tour companies have their own toilet tents that they have been using over crude pit toilets, so we only provide the toilet pan with flooring that enough to cover the pit.