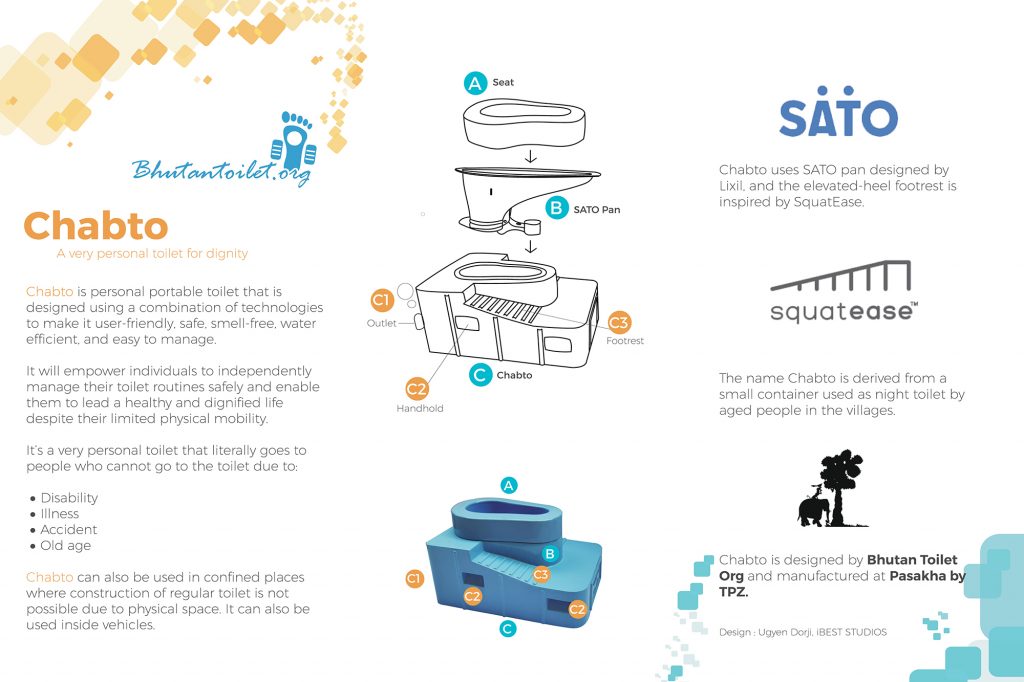 There are many people who are confined
to their rooms and on their beds due to disability, illness, accident or old age. With limited mobility, they face difficulty in carrying out basic activities, among which the most difficult being going to toilet. The inability to independently manage their toilet routine becomes the problem for the whole family, undermining the health, dignity and family bond in the long run.
Therefore, we innovated Chabto. It is a personal portable toilet unit that is designed using a combination of technologies and local materials to make it user-friendly, safe, odor-free, water efficient and easy to manage and dispose. It is manufactured at Pasakha, Bhutan.
Chabto can be kept right next to the bed. It will enable the patients to manage their toilet independently or with little support from the caregivers. It will enable the patients to live in sanitary condition, with dignity and without burdening the family members.
Since the Chabto initiative has no funding source and its sustenance has to depend on the generation of income through its sale and use, it has to be operated as a social enterprise. Chabto is priced at Nu. 8700