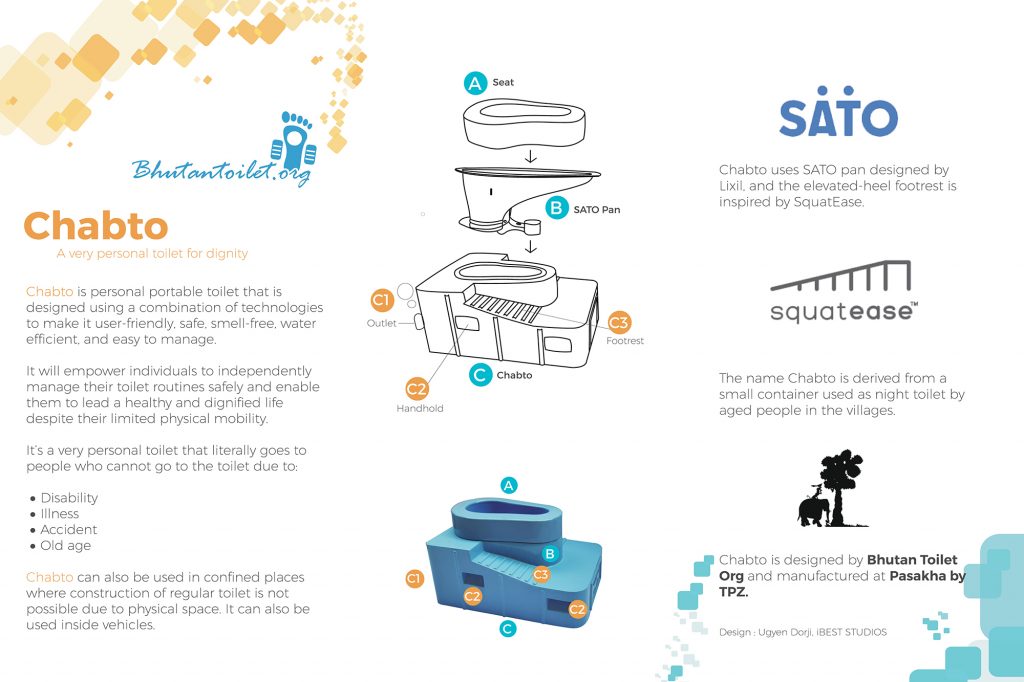 A toilet that goes to people who can't go to toilet is called Chabto. It is a very personal portable toilet for health and dignity.
Chabto can empower people who are confined to bed and has limited mobility due to illness, disability, accident or old age to manage their own toilet routine independently. Chabto can be used in confined places like prison cell and inside the vehicles.
This Made in Bhutan toilet is a combination of technologies that is user-friendly, light, strong, water efficient, smell-free, and easy to manage. Chabto is designed by Bhutan Toilet Organization and manufactured at Pasakha by TPZ.
As Chabto has no funding source and has to sustain on its own, it will be operated as a social enterprise. Each Chabto along with the seat will cost Nu. 10,950.