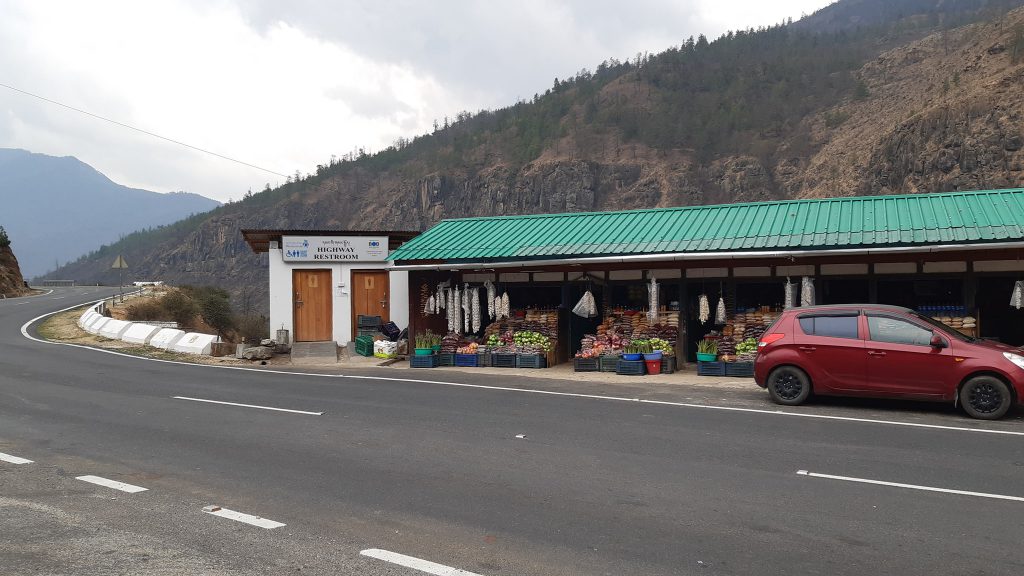 It's our biggest regret to have built a two-units toilet in Wangsisina, where the gup instead of being thankful, threatens to tear down the toilet.
In early 2018 we had verbal approval from the gup himself to build the toilet but we didn't know that the location we chose based on the utility was not his choice of location.
Despite having all formal approvals from DOR and Thimphu Dzongkhag, the gup refused to honour them and persisted that we stop the construction midway. The project that was supposed to take just two months took us over eight torturous months.
In May 2019, we finally completed the toilet and handed over to the roadside vendors and told them to negotiate with the gup.
However, the gup has threatened to remove all the shops should they open the toilet or allow people to use it. Thus, the toilet has been locked ever since, used only secretly for last one year.
Gup has deployed his tshogpa to ensure that the toilet remained closed at all times. Many commuters have complained about the closed public facility and criticized us but we have never made the issue public so far. Now we have run out of all decent options but to make it public.
We have informed Thimphu Dzongda and even Hon'ble Prime Minister about the issues.
We don't know why a gup is so unhappy about his own people having a toilet facility next to their shops. Only the people there know.
The ill-fated toilet was actually an exemplary CSR project of Bank of Bhutan. We feel sorry for putting it in a wrong place. This terrible experience has discouraged us from trying anymore project of similar nature.