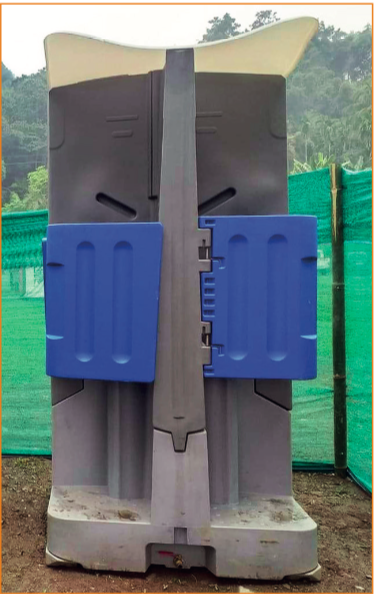 Sport fields across the country lack adequate toilet facilities, and in general the facilities are overwhelmed and often shut down during major sporting events. Considering
all the healthy lifestyle motto of games and sports, it's embarrassing contradiction to let people practise open-defecation. Even Changlimithang National Stadium tells the same story.
While there is a need for major enhancement of toilet facilities in the sport fields, it requires proper planning and will take time and money. Therefore, we have introduced portable urinals for sport fields to ease the pressure on the limited toilet facilities.
Since there are only men's urinals available
in the market, we are targeting major men's events such as archery. We are hoping that it will help men enjoy their games without having to go far looking for toilets and stop them from urinating openly around the sports fields, thereby bringing the much-needed decency to the gentlemen sports.
With the introduction of these urinals in major archery matches in Thimphu, we see good prospect of other organizers across the country replicating this good example from the capital.
The urinal is hired at Nu. 3000 per day.