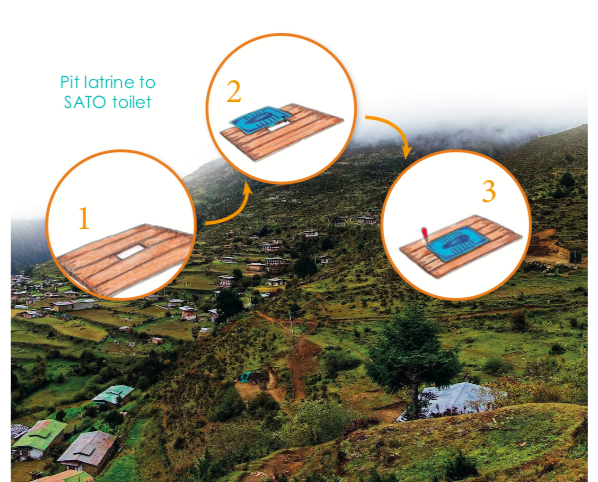 Ahead of the 2019 Royal Highland Festival, BTO Ambassador in Laya, Mr Thinley Rabgay, teacher in Laya Central School, took the initiative to upgrade 70 pit latrines in the village to SATO toilets that's smell-free, water-efficient and easy to install.
What makes SATO a perfect solution for Laya is its lightness that makes it easy to be carried by people, and its resilience against freezing temperature.
It was first piloted with eight toilets in Yangthang, Haa in 2018.