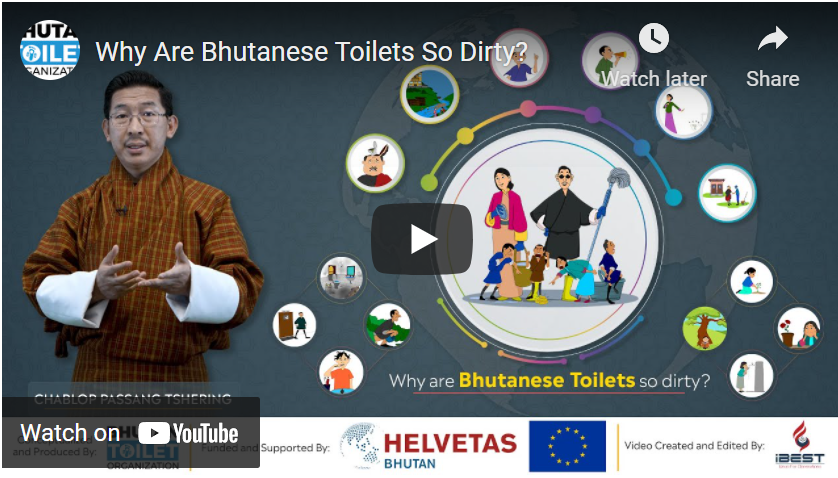 Why are Bhutanese Toilet So Dirty?
This video explores the depth of our social and cultural landscape to have a closer look at the causes of dirty toilets in the country. We all love a clean toilet but collectively we don't work toward getting it. Why?
We want the messages in this video to reach everyone who could make a difference. We cannot pass down the stinky toilet legacy to the next generation.
For the HD version of this video, please visit our YouTube Channel